A new publication has been recently released from University of Groningen and the University Medical Center Groningen,  both partners of the BiomarkerBay network.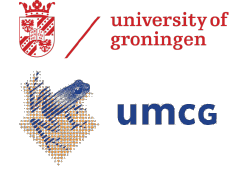 Major Depressive Disorder (MDD) is a heterogeneous disorder with a considerable symptomatic overlap with other psychiatric and somatic disorders. This study aims at providing evidence for association of a set of serum and urine biomarkers with MDD. We analyzed urine and serum samples of 40 MDD patients and 47 age- and sex-matched controls using 40 potential MDD biomarkers (21 serum biomarkers and 19 urine biomarkers). All participants were of Caucasian origin. We developed an algorithm to combine the heterogeneity at biomarker level. A combination of 8 urine biomarkers and 9 serum biomarkers were identified to correlate with MDD. 
The complete study is described in:"Major depressive disorder is associated with changes in a cluster of serum and urine biomarkers" (Van Buel et al., J. Psychosomatic Research, v. 125, October 2019). Here is the full publication. 
---