BiomarkerBay is the meeting point in the field of bioanalysis and biomarker validation. Our team counts on highly qualified and competent members with extensive scientific and bioanalytical experience. 
---
Management Board
---
Martin Smit, Director
He supports generation of public-private partnerships and has a long track-record in implementing new drug discovery strategies and changing organizations.
Expertise and research interest: protein turn-over research and lipid metabolism, drug discovery for thrombosis, atherosclerosis, women's health, metabolic diseases, hormone dependent cancers, and inflammatory diseases, high-throughput screening, protein crystallization, in vitro pharmacology, drug metabolism, and pharmacokinetics.  
Useful links: LinkedIn profile, GSMS
---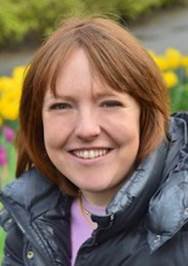 Elena Merlo, Project manager and communication
Elena leads activities for project management and supports the connection between the sponsor and the project developers.  
Expertise and research interests: drug discovery, metabolomics, microbiology, analytical chemistry, project management, science communication and outreach.
Useful links: LinkedIn profile 
---
The BiomarkerBay expert network
---
Key opinion leaders from academia and the clinic are available via BiomarkerBay. Our network includes: 
Prof. Rainer Bischoff 
---
Prof. Ido P. Kema
---
Prof. Truuske de Bock
---
 Prof. Folkert Kuipers
---
 Prof. Stephan Bakker
---
 Dr. Martijn van Faassen
---
Dr. Hjalmar Permentier
---
 Prof. Hiddo Lambers Heerspink
---
Dr. Maarten Nijsten