BiomarkerBay is a facilitator in biomarker services. 
By bringing together sample collections, clinical expertise, academic knowledge, bioanalytical expertise, we provide the best possible solutions to your biomarker questions for biomarker analysis, assay development, discovery and clinical validation of your biomarker.
BiomarkerBay offers: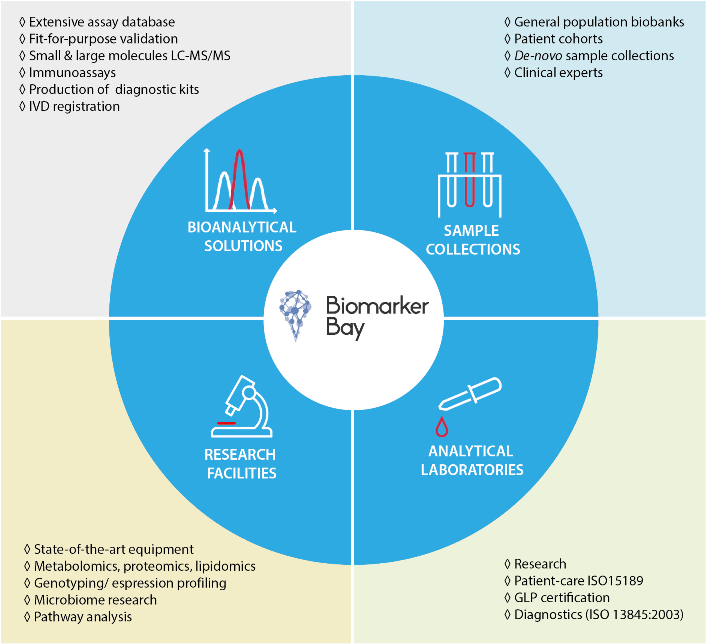 ---
What can BiomarkerBay do for you?
Our added value lays on: 
Integration of biomarker expertise between academia and CRO's

Collaboration with biobanks and patient cohorts

Extensive database of biomarker assays, validated in research and in clinical settings

Collaboration with key-opinion leaders in relevant therapeutic areas

High flexibility for assay development and bioanalysis

---
 BiomarkerBay was founded in Groningen, in 2015, thanks to the support of the RSP-funding program of Province Groningen.