The BiomarkerBay platform brings together academic expertise and clinical research organizations, offering a full range of services and capabilities that follow high quality standards and scientific integrity. Our list of services includes support in each of the steps of the biomarker research workflow, providing a continuum between the initial compound discovery to the launch of a new diagnostic kit to the market.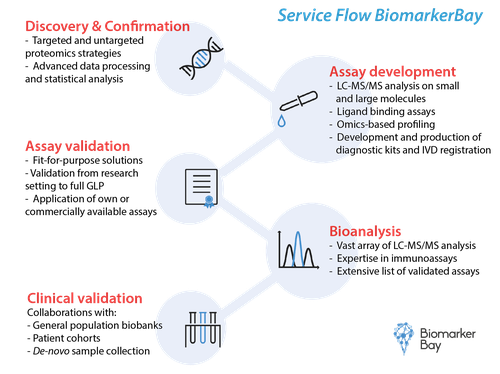 Our services include:
---
Take away message: BiomarkerBay in a nutshell - download our flyer here.