BiomarkerBay collaborates with different biobanks and patient cohorts. This gives the opportunity to perform assay validation of clinical biomarkers on good defined and well documented samples, collected and stored under high quality guidelines.  Here we introduce the biobank OncoLifeS.  
OncoLifeS (Oncological Life Study) aims to evaluate the short and long term outcome of cancer and cancer treatment, with the perspective to improve the care for cancer patients and contribute to a better and healthier ageing. 
Patients with a newly diagnosed cancer are invited to participate in OncoLifeS. After informed consent, a whole set of data are registered, including tumor and patient characteristics and quality of life. In addition, cancer biopsies and blood are collected.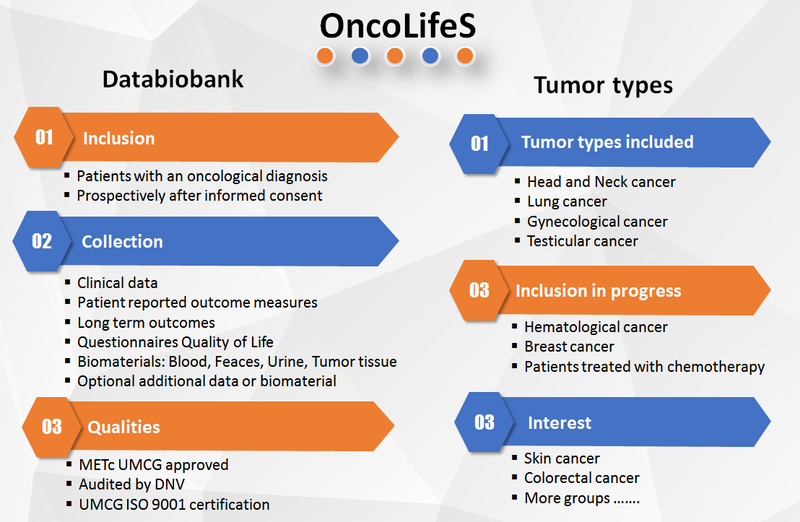 With the close collaboration with OncoLifeS, BiomarkerBay offers biomarker validation in high-quality samples from a large pletora of cancer types. Access to samples will be granted, only whether the research questions conform with the rules and objectives of the biobank, in agreement with access policy and informed consent.
---