TopDutch includes BiomarkerBay
BiomarkerBay contributed to the latest newsletter of the network TopDutch. 
TopDutch brands the economic region of the Northern Netherlands, provides green and digital solutions for global challenges and encourages talent to be great. 
In ther latest issue under the title "Personalised Medicine: From 'One size fits all' to 'tailored suit', the focus was on the use of biomarkers to improved predictions of diseases and personalised medicine.  In the interview with BiomarkerBay, Ymke van der Geld and Martin Smit explained the role of BiomarkerBay in facilitating the finding of innovative biomarkers to bring to the clinic. This is achieved thanks to the contribution from the University Medical Center Groningen (UMCG) and University of Groningen (RUG), where fundamental innovative biomarker research is carried out and which have access to the patients as well as world-class contract research organizations, such as QPS, Ardena, IQProducts and MercachemSyncom. The full article is available at this link here.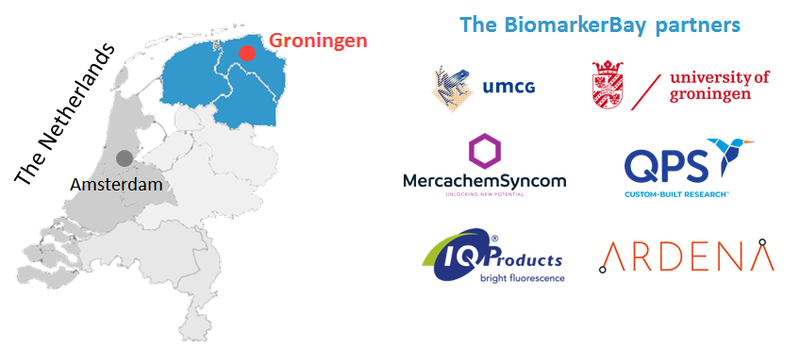 ---
For an overview of the services and capabilites of BiomakerBay, check the page here. 
Nov. 6, 2019, 11:18 a.m.