Dutch Life Sciences 2019
This conference brings together the foremost of the life sciences business network in the Netherlands. 
The Dutch Life Sciences conference is hosted by organisations and companies whose mission is to help realize the further development and growth of the Dutch life sciences industry.The 14th edition of the Dutch Life Sciences conference will take place at the Leiden Bio Science Park on November 28th, 2019.  The goal of the conference is to inspire and promote an open exchange of information including trends and developments in the industry.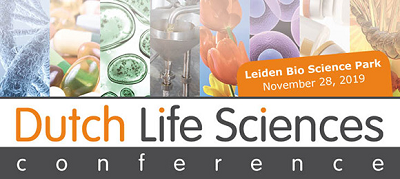 The programme consists of plenary sessions and workshops, an investors forum, active networking possibilities and an information market. In addition the winner of the Venture Challenge Award will be announced. More information are available here. 
 Are you attending the meeting too? Would you like to know more about BiomarkerBay? Get in contact here.