BiomarkerBay at EBF 2016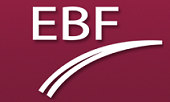 BiomarkerBay will be attending the European Bioanalysis Forum (EBF) in Barcelona, Spain, from 16th-18th November 2016. 
The 9th EBF open symposium "Reaching Utopia - The Kaleidoscope of Bioanalysis" is a landmark for bioanalytical discussions around science, day-to-day procedures, business tools, technologies and regulatory issues related to current bioanalysis activities and future developments of the discipline across Europe. The full program can be found at this link.  

Our business developer, Ymke van der Geld and our partners, ABL and QPS, will be there. 
Are you attending the meeting too? Would you like to meet Ymke and get to know more about BiomarkerBay? Get in contact here.