A new publication has been recently released by the Department of Laboratory Medicine of Prof. Kobold, University Medical Center Groningen,  one of the partners of the BiomarkerBay network.  
To diagnose or exclude a chronic prosthetic joint infection (PJI) can be a clinical challenge. Therefore, sensitive and specific biomarkers are needed in the diagnostic work-up. Calprotectin is a protein with antimicrobial properties and is released by activated neutrophils, making it a specific marker for infection. Because of its low costs and ability to obtain a quantitative value as a point of care test, it is an attractive marker to use in clinical practice.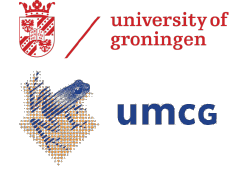 The publication introduces analysis of synovial calprotectin using a lateral flow immunoassay in patients who underwent revision surgery of a prosthetic joint because of chronic pain with or without prosthetic loosening. This is the first-time application of affimers in a quantitative LC-MS method, which supports the potential of affimers as robust alternatives to antibodies.
The study, which was conducted in the group of Prof. Anneke Kobold, Laboratory Medicine Dept, is described in:"Synovial Calprotectin: An Inexpensive Biomarker to Exclude a Chronic Prosthetic Joint Infection" (Wouthuyzen-Bakker M et al., J Arthroplasty. 2018 Apr;33(4):1149-1153). Here is the full publication. 
---