One unique capability of Biomarkerbay is the opportunity to perform the validation of biomarker assays at clinical level on good defined and well documented samples, which were collected and stored under high quality guidelines. BiomarkerBay collaborates with different biobanks and patient cohorts. One of them is Lifelines.

Lifelines is a general population cohort and biobank with 167,000 residents of the Northern Netherlands that will be monitored over a period of 30 years, from children via parents through to grandparents.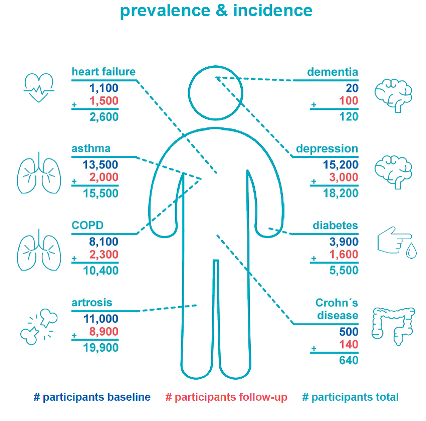 This three-generation approach is unique in the world as it allows to evaluate life aspects such as heredity, lifestyle as well as physical, social and environmental factors. Data and samples are collected, including a complete detailed questionnaires about medical history, lifestyle, health, use of medication, nutrition, cognitive functioning etc. and various parameters are measured including blood pressure, weight, height, lung function, heart function and blood and urine values.
This broad-based approach can provide in-depth understanding of the occurrence and cause of diseases, eventually resulting in faster identification of diseases, discovering new treatment or even preventing different chronic disorders.
With the close collaboration with Lifelines, BiomarkerBay offers biomarker validation in high-quality samples  from a large pletora of therapeutic areas. Access to samples will be granted, only whether the research questions conform with the rules and objectives of the biobank, in agreement with  their access policy and informed consent.
---