BiomarkerBay is the meeting point between academia and industry in the field of bioanalysis and biomarker validation. Our organization combines knowledge and expertise from academic parties, contract research organization and companion diagnostics companies. Our team counts on highly qualified and competent members with extensive scientific and bioanalytical experience. 
---
Management Board
---
Ymke van der Geld, PhD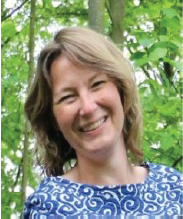 Ymke obtained her PhD in Medical Biology at the University of Groningen, in 2000. and has worked as senior scientist in different disease areas at the University Medical center (UMCG). In 2005, she joined the contract research organization PRA Health Sciences, as a project manager and later as director of business development for bioanalytical studies for clinical trials. In 2011, she joined the Dutch cohort Lifelines as valorization and project manager and as part of their management board. After 3 years, she joined the Center for Development and Innovation at the UMCG. From 2016, she is part of the management team of BiomarkerBay, where she is the driving force behind the organization and connecting the BiomarkerBay partners. She enjoys putting science into business and enabling that biomarkers discovered in academia make it to the patients in the clinic.
Expertise and research interests: immunology and autoimmune diseases, pulmonology, rheumatology, business development, biomarker and flow cytometric bioanalysis, clinical trial management, biobanking, regulated bioanalysis.
Useful Links: LinkedIn profile
---
Martin Smit, PhD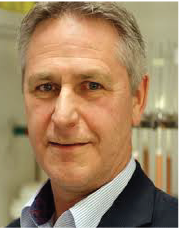 Martin received his PhD in biochemistry at the University of Groningen. Currently, he is director of the Graduate School of Medical Sciences at the UMCG and Program Manager Life Sciences of the Healthy Ageing Network Northern Netherlands. He has more than 18 years of experience in pharmaceutical industry at NV Organon, Schering-Plough, and Merck within a broad range of therapeutic areas. He managed projects in public-private partnership and international collaborations and has a track-record in implementing new drug discovery strategies and changing organizations. In his position in industry, he was head of Molecular Pharmacology and Drug Metabolism and Pharmokinetics division.
Expertise and research interest: protein turn-over research and lipid metabolism, drug discovery for thrombosis, atherosclerosis, women's health, metabolic diseases, hormone dependent cancers, and inflammatory diseases, high-throughput screening, protein crystallization, in vitro pharmacology, drug metabolism, and pharmacokinetics.  
Useful links: LinkedIn profile, GSMS
---
Rainer Bischoff, Prof.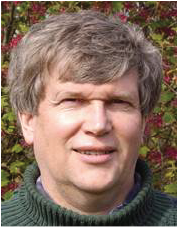 Rainer is full professor of Analytical Biochemistry at the University of Groningen (The Netherlands) since 2001. He started his career at Transgene (Strasbourg, France) in 1987 and afterwards at AstraZeneca R&D (Lund, Sweden). He is currently responsible for the interfaculty mass spectrometry core facility housing currently 16 LC-MS/MS installations. He served in a number of functions such as chairing the national Analytical Chemistry working group of the Dutch Scientific Research Organization (NWO) and currently being the Dutch representative of the Chromosome-Centric HPP program of HUPO. Rainer authored more than 160 peer-reviewed publications and book chapters and is inventor on 12 patents.  
Expertise and research interest: biomarker discovery and validation, bioanalysis of biopharmaceutical proteins, bioinformatics, development of novel instrumental analytical techniques.
Useful links: RUG page, LinkedIn profile, MS center, BDC
---
Ido P. Kema, Prof.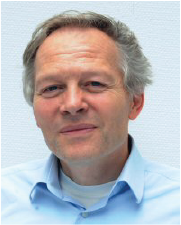 Ido is Professor of Clinical Chemistry at the University Medical Centre Groningen (UMCG). He is a member of the Board of the Laboratory Centre and Head of the Department of Clinical Chemistry and Haematology. He got his PhD degree at the University in Groningen, with a thesis about clinical chemistry of serotonin and catecholamines with contributions to carcinoid tumors, phaechromocytoma, and Parkinson's disease.  In the area of Analytical Chemistry, he focusses on: chromatographic methods, GCMS, LC-MS/MS, sample prep. (In-line SPE), and others for analysis of biogenic amines and steroids. Dr. Kema gives professional medical training and laboratory education to medical and pharmaceutical students in the field of Clinical Biochemistry, Pathophysiology, and Endocrinology. He has published more than two hundred papers in the field of Clinical Chemistry.
Expertise and research interest: analytical and clinical chemistry, bioanalysis of biopharmaceuticals, oncology, neuro-endocrinology, biological psychiatry and (inherited) disorders of lipid metabolism.
Useful links: UMCG page
---
Management & coordination
---
Elena Merlo, PhD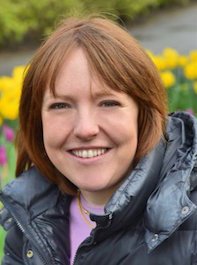 Expert in microbiology and analytical chemistry, Elena has a relevant background in academia. After completing her studies in Industrial Biotechnology between Italy and Sweden, she moved to the University of Groningen, where she obtained a PhD in 2012. The topic of her research was the application of mass spectrometry-based metabolomics to explore the metabolism of the antibiotic-producing bacteria. Afterwards, she continued as a Postdoc fellow working on the elucidation of steroid metabolism in Mycobacteria. In 2016, she became part of the Center for Development and Innovation of the UMCG where she works as program manager. Elena is the latest addition to the BiomarkerBay team, where she is responsible for the management and the coordination of the different project activities towards the successful development of the BiomarkerBay platform. 
Expertise and research interests: drug discovery, metabolomics, microbiology, analytical chemistry, project management, science communication and outreach.
Useful links: LinkedIn profile
---
Read what our partners say about BiomarkerBay: Ymke van der Geld (Business Director BiomarkerBay) , Ep Oosting (ABL)
---
Take away message: BiomarkerBay in a nutshell - download our flyer here.