BiomarkerBay unique capabilities
Development of new bioanalytical platforms for specific molecular targets

A comprehensive database of validated biomarker assays
---
BiomarkerBay relies on highly experienced bioanalytical and clinical experts with extensive background in assay development and high flexibility in working with a large variety of samples and technologies. 
---
Our list of bioanalytical approaches includes:
LC MS/MS for detection of peptides, proteins, metabolites, organo-metallic complexes and synthetic organic molecules;
ELISA, ECL detection, colorimetric detection, single and multiplex, radioligand binding assay;
Enzyme assays;
Biochemical markers in routine patient care;
On-site cell stimulation and cytokine biomarker panel evaluation;
Flowcytometry , up to 8 colours, membrane bound and intracellular.
For detailed information and comprehensive overview, please check our assay database.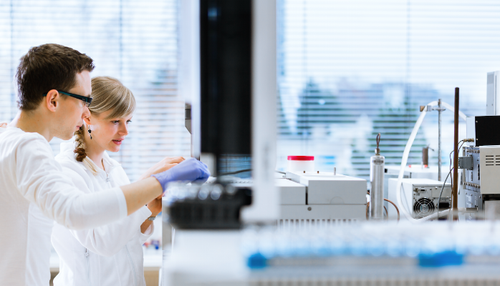 Complementary to our list of established assays,  we can provide validation for novel assays, from biomarkers regularly measured in research settings to full validation for quantitative assays used routinely in the clinic for patient care. For an overview, please visit our validation page. 
---
Take away message: BiomarkerBay in a nutshell - download our flyer here.