BiomarkerBay unique capabilities
Degree of biomarker validation from screening for research purposes to full quantitative validation 

High flexibility for bioanalysis, with application of high resolution LC-MS/MS analytical platforms and immunoassays, own developed assays or commercially available
---
Internationally accepted guidelines are followed for the optimization and the validation of the developed biomarker assays, in agreement with their intended use. The degree of validation offered by BiomarkerBay ranges from exploratory biomarkers to definitive quantitative assays and take into account the regulatory standards required for efficacy and safety. 
---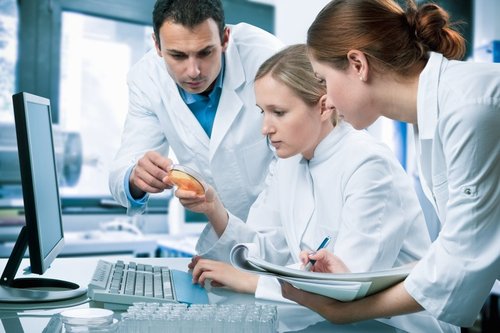 BiomarkerBay provides services for assay validation at these degrees: 
Research setting
Patient care (ISO 15189)
Implemented, qualified, validated (in the spirit of GLP), validated (according to GLP)
Diagnostics (ISO 13845: 2003)
For an overview of the established assays that are already available via the BiomarkerBay partners, please visit our assay database page.
---
Take away message: BiomarkerBay in a nutshell - download our flyer here.